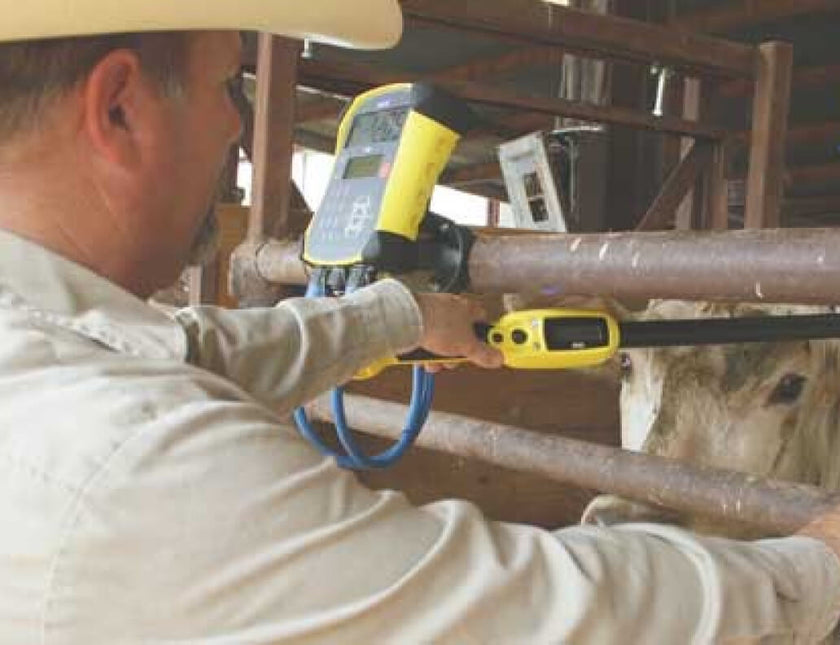 The efficient and accurate way to know what your cattle weigh.

Get Tru-Test Scale Recommendations for your farm or ranch.
Where will you be weighing your cattle?
What is the model of your squeeze chute?
Questions on chutes?
What width of platform would fit your alley?
Questions on alley width?
Access to Learning Center with articles and videos

Free mobile apps that work with your scales and EID readers
Phone and email help from our cattle scale experts
Low price guarantee pricematching
You can't manage what you don't measure.
CattleScales.com offers 3 key herd management tools that make measuring and managing your herd data faster and easier.
Take the guesswork out of weighing

Measure your herd's performance

Increase efficiencies
Better manage individual performance

Faster data collection and processing

Reduce entry errors
Integrate scale & EID data into CattleMax software

Download data into an app for quicker processing

Collect information chute-side for decision making
Current Tru-Test Scale Promotions & Deals
$100 CattleMax credit
Get $100 credit towards any new or existing CattleMax plan with the purchase of any weigh scale indicator or EID reader.
Free Shipping on Indicators
CattleMax software customers are eligible for free shipping on all scale indicators and EID readers.
Free 1:1 Expert Session
Let our cattle scales experts help walk you through setting up your scale system or EID reader, including connecting it to the CattleMax software
What Our Customers Are Saying
"As an existing CattleMax customer, I had seen advertisements for CattleScales.com. I was researching what I wanted in my facility upgrade so, I made a call to customer service and quickly got the answers that I needed. One of the best aspects of their customer service is that you reach an actual cattle producer, who is not only familiar with working operations, but they also have some version of this equipment on their own operation."
- Scooter Moody, Moody Cattle Company
Salem, Arkansas
"It's particularly helpful that the folks on the other end of the phone are familiar with ranching and have in-depth knowledge of the product - always available and willing to help. This is how you have retained my business for several years and why I would recommend CattleScales.com"
- JP Thompson, Belcampo Farms
Grenada, California
"I bought from Cattle Scales.com after looking at several other scales stores. None of the other stores had a package that I liked, but after talking to one of the team members at CattleScales.com, I purchased a platform system with an indicator. It's really well built! I would buy from them again with pleasure."
- Ronnie Bennett
Lena, Mississippi
Access to Learning Center with articles and videos

Free mobile apps that work with your scales and EID readers
Phone and email help from our cattle scale experts
Low price guarantee pricematching