Wondering how to setup and use your new scale system?
All scale purchases from CattleScales.com include access to the How-To Resources.
Need a more advanced scale indicator?
Need an install under a hydraulic squeeze chute?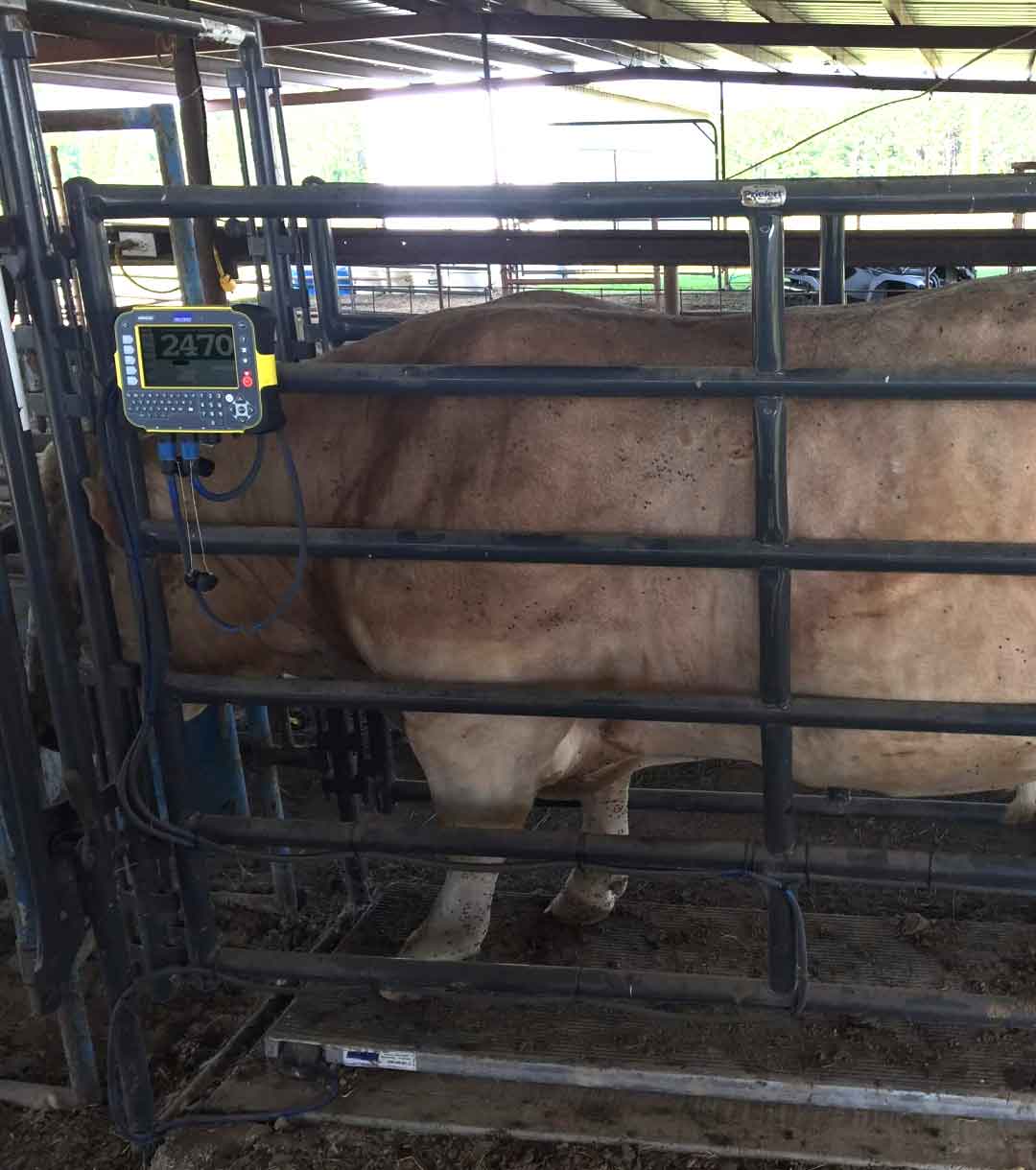 Rugged equipment designed for rugged environments.
Designed specifically for animals that don't stand still while being weighed. A sack of feed may not move, but a 2470 lb bull sure will.
Waterproof and Weatherproof to ensure you can weigh your cattle under any conditions.
No electricity is needed for weighing. Your load bars connect to the indicator with a 16 foot cable for power and the indicator includes a long-life, rechargeable, internal battery that lasts 14 - 20 hours (depending on model).
Works with CattleMax software so you can seamlessly import weights and EID numbers into your cattle records.
This 2470 lb bull shows how the Tru-Test scales can stand up to years of use!
Getting more out of your scale system
CattleMax software
Any device with a web browser
Indicators marked with a ? work with CattleMax software.
After weighing cattle, the scale indicator is connected to a PC and the weights are downloaded to a CSV/spreadsheet file, which can be imported in to CattleMax.
Only importing of weights is supported - comments and additional fields must be manually entered.

Tru-Test DataLink
iPhone/iPad and Android
After weighing your cattle, DataLink can download weigh sessions from your equipment to spreadsheets or CSV files.