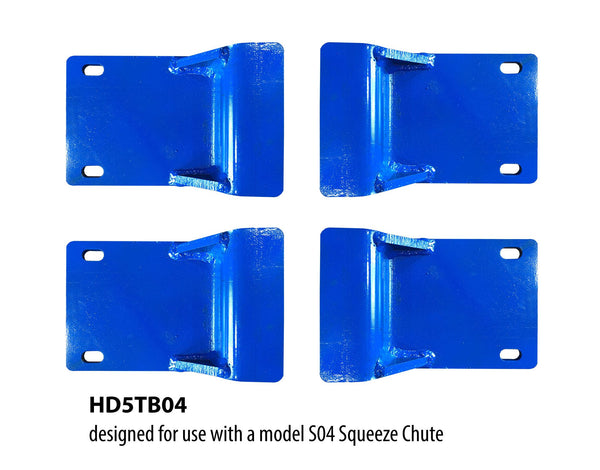 Product Description
Priefert mounting bracket set to attach Tru-Test HD5T load bars to Priefert S04 squeeze chutes.
Please note that brackets are only available for purchase with HD5T load bars at the same time.  Shipping of Priefert Brackets is estimated at 2 weeks from purchase.
Technical Details
SKU HD5TB04
Weight (lbs) 33.0
Shipping Details
Cost $30

Method FedEx Ground / UPS Ground
Need Help?
Have a question about Tru-Test scales? Not sure which model will work best?
Our weigh scale experts are here to help.
Contact an Expert